Bite-Size Read:
Thor is not trying to sell you bitcoin, he's much too busy saving the world.
Well-funded scammers are using pictures of Thor and other celebrities to try to steal your money.
If in doubt, see a licensed professional for individualised financial advice rather than being influenced by fake celebrity endorsements.
Has Thor become a financial guru?
No, because the term financial guru makes me want to throw up my breakfast cereal. But also, no because Thor is much too busy saving the world to sell you Bitcoin. And Chris Hemsworth who plays Thor is much too busy, with acting, working out and being the quintessential Aussie surfer dude.
The reality is that scammers are using Thor's image online to try to steal your money.
They do so by using two ingredients: Celebrity and bitcoin. Bitcoin is dangerous because it's a financial product people have heard of, and they know some people got rich from it but most can't explain what it actually is. And when combined with fake celebrity endorsements, that becomes even more dangerous.
Plenty of people have fallen victim to this fake celebrity bitcoin scam since it began in 2018. It's important that you know how to spot a scam to help protect your money. And that includes explaining why Thor is not suddenly trying to sell you bitcoin and neither are his other celebrity mates.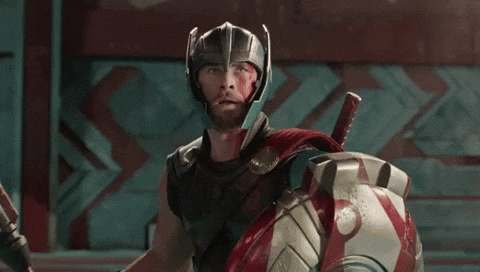 Here's why Thor is not suddenly trying to sell you Bitcoin:
1. Thor has

no association with finance
Have you watched the Thor movies? Thor is focused on saving people with his hammer. He doesn't whip out a calculator halfway through the film for a financial audit. He doesn't use a budgeting app to check whether he can afford a hammer upgrade this year. This is because Thor has zero association with finance and so is in no way qualified to sell you bitcoin.
2

.

Celebrities

shouldn't influence

your financial decisions
Thor is a celebrity known across the world but Thor doesn't know you. He doesn't know whether you should purchase bitcoin because he doesn't know your individual finances. If you're ever in doubt, schedule an appointment with a licensed financial professional for individualised financial advice. A good financial professional will never push you into buying bitcoin.
3. Thor

doesn't endorse fake

returns
You've probably seen clickbait articles on social media, claiming that Thor or Chris Hemsworth who plays him has a bitcoin secret. It's pure clickbait because it makes you want to click through to read it. The article contains graphs of fake returns, designed to convince you to give them money. Most celebrities would never endorse a product like this so it's a dead giveaway.
4. Thor

does not steal from the most vulnerable

in our society
The celebrity bitcoin scam takes money from those who can't work out it's a scam. And no superhero, including Thor, would take money from the most vulnerable in society. In the USA, nearly half of those who got caught in a bitcoin scam were aged between 20 and 39. These are young people at the start of their working life, wanting a better future for themselves. One of the things we hate most about investing is people invest without first doing their research, so take as much time as you need to learn about something and fully understand it before you take action.
5. Thor

doesn't give away bitcoin

on social media
A new version of the scam is pretending to be a celebrity that's giving away cryptocurrencies like bitcoin for a limited amount of time. This pushes people into financial decisions because it introduces a time pressure, designed to create FOMO or fear of missing out. You should never feel pushed into making financial decisions and be aware of anyone using this technique to pressure you.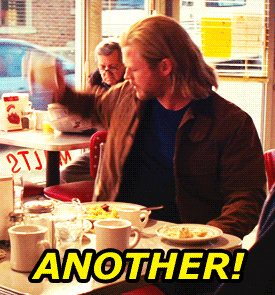 Ultimately, we can all be heroes if each of us report the Thor bitcoin scam when we see it.
These kinds of schemes only survive because people give them money and they steal from the most vulnerable. If we all choose to report the bitcoin scams, we can collectively work to shut them down and all be heroes, even just for one day.