Bite-Size Read:
All of us want to have the freedom and security of owning our own home.
However, unless your parents are generous millionaires, you'll need a home loan to buy your home.
That requires a house deposit to show you can pay back the loan, which you can save for by stabilising your spending habits and looking at first home buyer grants.
There's nothing better than owning a home of your very own.
You can put up photos on the walls without fear of losing your deposit. You can also say goodbye to home inspections and a fear of being evicted at the whim of your landlord. Buying your own home means security and freedom in what you can do with your space.
But what is a house deposit?
Unless you won the parent lottery and are the child of generous millionaires, you'll need a loan from a bank to buy your home. And before a bank will give you a loan, you need to show you can pay back the loan by providing an upfront deposit.
The deposit is normally a percentage of the much bigger home purchase price. But with the average house price in Australia predicted to rise in 2021, the amount of money you'll need to save for a house deposit is only going up. It is getting tougher to save up for a home of your very own but there are multiple ways to do this.
Here's 7 ways to save for a house deposit:
1. Look at your

finances right now
To set high reaching goals, you need to know what your baseline is. Take an honest look at your finances right now, including what money is coming into account and where it's draining out of your accounts. Looking at your income and expenses means that you can assess how realistic buying a house is for you right now and what lifestyle changes are required to make it happen.
2.

Stabilise

your spending
When you apply for a home loan, a bank wants to see that you can pay back the money. As well as having a deposit, most banks want to see your spending habits. They'll go through your spending history and look at your debts as well as your everyday spending. Start stabilising those spending habits via a budget and pay down your debt to show you can handle paying back a loan.
3. Check

how much

you can borrow
If you're not sure what your budget is for buying a house, knowing how much you can borrow is a must. Most banks will have a borrowing calculator to give you an estimate of your potential loan amount. This may differ when you come to apply for the home loan but gives you an estimate to work with when house hunting.
4. Calculate the

deposit you need to save
As soon as you know how much you can borrow, you'll have an idea of the deposit amount required. While most people recommend saving up to 20% of the purchase price, you can technically get a home loan from some banks for a 5% deposit. The downside of a smaller deposit means you'll pay some additional costs, including lenders mortgage insurance.
5. Factor in

additional costs
As well as the deposit, there are at least two extra costs: lenders mortgage insurance and stamp duty. Lenders mortgage insurance (LMI) is payable if your deposit is less than 20% because it's an extra charge to protect the bank if you don't pay back your loan. That's right – LMI is insurance you pay for the bank's protection, not yours. Stamp duty is the tax on the sale of the property, which you might not need to pay if you're a first home buyer. More hidden costs including legal fees, building inspections, home insurance and moving costs.
6. You might be eligible for

first home buyer grants
Many countries have grants to help people buy their first home. In Australia, you're truly in the lucky country as you might be able to get a federal and a state first home buyer grant. Depending on where you live, this could be a cash grant or not having to pay stamp duty.
7. Set a

timeline

for saving your house deposit
It's important to set a date for when you'll save your deposit. You can then set some smaller mini-goals to achieve along the way. It may take you longer than your friends who earn more or can save more than you but every single saving you make gets you closer to your goal.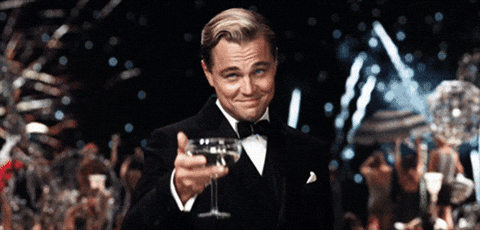 Do you want some BONUS ways to save for your deposit?
The best thing about buying your home is knowing it's yours.
It will take you a different amount of time to get there, depending on the cost of the home you want, your income and your outgoings. However, it's worth taking the time to save for a house deposit to grow your wealth and experience the security and freedom of owning your own home.