Bite-Size Read:
Christmas about enjoying time with friends and family rather than worrying about money.
You can save money this Christmas by organising a Secret Santa or making your gifts.
Planning ahead, comparing prices online, and sharing the costs of Christmas are other ways to save money and enjoy yourself during the holidays.
Christmas is the most wonderful time of the year.
It can also be incredibly expensive. We'll spend an average of USD $942 on Christmas gifts and one‑third of us have no idea how much we spend at Christmas. If you're trying to save money, Christmas can be a huge pressure to spend beyond what you're comfortable with.
Here's 5 ways to save money this Christmas: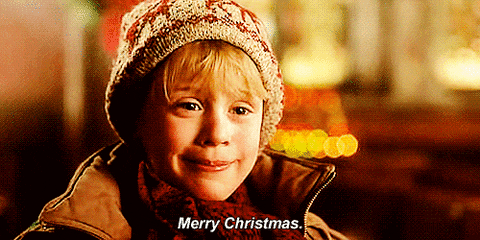 1. Organise a

Secret Santa
Christmas is associated with giving and receiving gifts. The problem is that all that gift‑giving can get very expensive. This can be really frustrating for anyone striving for financial independence who doesn't want to undo their progress in December. 
The saving switch: One of the best ways to save money on gifts is to organise a Secret Santa. Under this system, you get one person in a group a specific gift. If there are 20 people in your family, for example, you would put 20 names in a hat and have everyone select one name. Putting a limit on the spending amount also helps prevent awkward situations.  
Why this will save you money: Organising a Secret Santa is a great way to recognise people you appreciate and save money at Christmas spent on gifts.
2.

Make gifts

yourself
You might need to give a number of gifts this year, including within large families. The problem is that all those gifts quickly add up.
The saving switch: You can save money by making your gifts rather than buying them from stores. This could include baking cookies, or giving them a framed photograph of a shared experience, with more frugal gift options that can be made rather than bought.    
Why this will save you money: Homemade presents are often more personal and significant than spending more money on buying gifts from the shops.
3.

Plan

ahead
The worst feeling at Christmas is last-minute panic. However, many of us still around in the days before Christmas because we've left things to the last minute.  
The saving switch: Planning ahead can save you a lot of time and energy. This means planning out what you're going to cook at Christmas in advance to save money or working out the gifts you want to buy in advance when they're on sale. 
Why this will save you money: Shopping early means that you have time to think about what you're buying and this will mean saving your money at Christmas.
4.

Compare

prices online
Most of us like to shop at the same place and stick to what we know. The problem is that we miss out on potential savings for the same product.
The saving switch: Comparing prices can be a great way to save money at Christmas. Just search for the products that you want to buy online and see what different prices it's available for at different retailers.
Why this will save you money: Comparing prices means you can save money on the different products you buy.
5.

Share the costs

of hosting Christmas
Having your family and friends' round at Christmas time is one of the best things about Christmas. However, the costs can quickly add up, particularly for the big Christmas Day meal.
The saving switch: You can save money by sharing the costs and asking attendees to bring a plate or specific meal item. This means that you spend less time cooking, and you can cater to different dietary needs.  
Why this will save you money: Sharing the costs of Christmas with a larger group saves money on your food budget.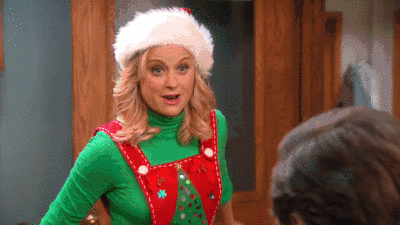 You can still enjoy Christmas and stick to your savings goals.
Christmas is about spending time with those you love. By thinking about the different ways that you can save money at Christmas, you can spend more time enjoying yourself rather than worrying about money.