Bite-Size Read:
80% of us will reach for our phone first thing in the morning as they've become an essential part of our lives.
However, you might be wasting money on data you don't use or by always going over your current usage limits.
Here's how to save money on your phone bill without feeling like you're not connected to those you love.
Our phones have become something we can't live without.
According to research, 80% of smartphone users reach for their phone within 15 minutes of waking up. We use our phones to take the bus to work, text our loved ones, make work calls and google the answers to tough quiz questions.
However, our phones are also one of our biggest budget expenses.
The average person will pay around $29 per month for their pre-paid phone or around $348 per year. That rises to an average of $86 if you're on a phone plan where you're paying for both the use of the phone and its data, adding up to over $1,000 per year. Those costs can really add up so it's worth looking at ways to cut down on your phone costs.
Here's how to save money on your phone bill:
1.

Compare

other phone providers
It's important to make time to look at different providers and see whether you might get a better deal on your phone plan. A great way to do this is by looking at comparison websites that do a lot of the initial research for you to help you compare products. Look at a range of comparison websites to view the different products available, the cheapest prices and the product features to make sure you get the right phone plan for your needs.
2. Look at

how much data you use
When you apply for a home loan, a bank wants to see that you can pay back the money. As well as having a deposit, most banks want to see your spending habits. They'll go through your spending history and look at your debts as well as your everyday spending. Start stabilising those spending habits via a budget and pay down your debt to show you can handle paying back a loan.
3.

Read

your phone bill each month
When is the last time you when through your phone bill? Whether it's a paper bill or available online, it's worth you reading your bills and seeing what you've been charged for. You could be getting charged for added fees like late payments or international calls and not know it. Checking your itemised bill means that you'll be able to see these extra charges, which will save money on your phone bill over time.
4. See how much money you

could get for your old phone
In this current age of constant phone upgrades, many of us have old phone handsets lying around in a drawer at home. You could be sitting on some extra cash as there are providers who will pay for your old phones. If you're considering upgrading your phone, ask the provider whether they will offer an incentive to trade in your old phones such as a purchase discount or credit to use with them.
5. Watch the

costs of using different providers
We communicate with our friends and family through texts and calls. This form of communication is easy and enables us to keep in touch across great distances. It's worth checking the provider that those you text or call regularly are with. You can then use the free call time if they're with the same provider or consider using an alternative messaging or call software like zoom if they're with a different provider.
6. Do you

need that new app

or do you

want it

?
It can be really tempting to buy the latest trending app, particularly if it's not too expensive. However, the cost of all these apps adds up and you can end up spending more money than you planned if you're buying multiple apps on impulse each month. Instead, ask yourself before you hit the app purchase button: Do you need that new app or do you want it?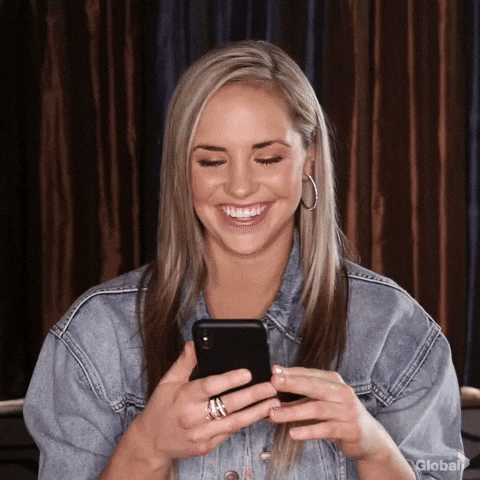 Your phone may be essential but its running costs don't have to be.
It's worth looking over how much you're currently spending on your phone and where you could trim excess cash. Through knowing how to save money on your phone bill, you can spend more time using the cash you save to enjoy quality time with those you love.