Bite-Size Read:
Did you negotiate your salary when you started your job?
Only 39% of us negotiated our current salary, meaning over 60% of us potentially left money on the table.
With these money do's and don'ts, here's how you can negotiate your salary when you go for a new job so that you're paid what you're worth.
How comfortable do you feel talking about money with your employer?
It can seem like an uncomfortable topic to discuss. However, the very reason most of us go to work is to earn money. You want to know that you're being fairly compensated for your time so that you can pay for living costs like food and rent. What's more, that uncomfortableness can actually cost you money.
Only 39% of us tried to negotiate a higher salary in our latest job offer.
That means 61% of people left money on the table by not negotiating their salary. It's worth taking the time to engage in salary negotiations when you're already going to the effort of applying for a new opportunity.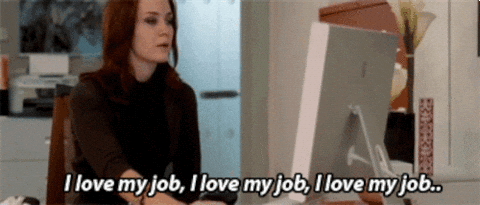 Here's the money do's and don'ts for salary negotiation when you go for a new job: 
1.

DO

recognise the power dynamic
The benefit of the 50-30-20 budgeting method is that it's simple. Budgeting can seem hard and complicated. Instead, you only have three spending categories to worry about. You allocate your income to those three categories and then make sure you're on track.
2.

DON'T

contribute to the money taboo
There's no doubt that these salary conversations can be uncomfortable. However, keeping money a taboo topic at work makes it harder to know what you should be paid. The reason compulsory gender gap reporting exists is to promote salary transparency and reduce pay gaps, kicking money taboos to the curb.  
3.

DO

your research before applying
It takes a huge amount of time to go through a job application process. This includes preparing a tailored CV, writing a cover letter and investing time in the interview process. Make sure you invest your time well by first researching the pay range for the role and industry. If the pay rate isn't advertised, you can also ask what the salary range is for a job to make sure they can afford your expected rate.  
4. 

DON'T

 be afraid to ask for flexibility
If you need flexibility, don't be afraid to ask for it. More companies are embracing flexible working arrangements, given 71% of companies reported that home working arrangements during COVID-19 boosted or made no difference to productivity. If flexibility is important to you, ask for it as part of these negotiations.
5.

DO

make a plan
If you haven't negotiated a salary before, it's important to prepare for this conversation. Websites like Glassdoor are useful as a starting point for researching salaries of different roles. Gain an idea of the salary number you want and whether you have an extra qualification or skill that makes you more valuable.
6. 

DON'T

forget to factor costs into your salary number
Remember that for your ideal salary number, your base pay is not the same as your take-home pay. You need to factor in other costs that eat away at your base pay including tax. You also have living costs like rent and work-related costs like transport to get to work.
7.

DO

know how to market your skills
In a job interview, you aim to show that you're the right candidate for the job. Salary negotiation when you go for a new job is similar because you aim to show that you're worth the salary you're asking for. Like a job interview, be prepared to show specific examples of your skills and how they will benefit your employer.
8.

DON'T

 assume your employer is against you
When you hear the word negotiation, you think of confrontation. However, a salary negotiation might not be adversarial. Both you and your employer both want to deliver value to the company and so are on the same side in that regard. Approach the conversation knowing this and be clear on how you can benefit the company.
9.

DO

 practice your ask
If you haven't engaged in a salary negotiation in some time (or ever) you need to get comfortable with it. Set aside time to prepare for the conversation, including researching and practising your ask. Grab a friend and hold a mock salary negotiation to get more comfortable in asking for what you're worth.  
10.

DON'T

 feel pressured to accept the first offer
Many of us feel grateful to have a job, and feel flattered when we receive a job offer. Make sure you take the time to fully consider the job offer and its attached salary before you accept it. You are well within your rights to still be interested in the job and ask for some time to consider the offer.  
It can feel incredibly unfair to find out that you've been paid less for the same work.
We've prepared these money do's and don'ts for salary negotiation when you go for a new job because we don't want that to happen to you. Make sure you take the time to get comfortable talking about money at work and getting clear on what you want so that you're paid what you're worth.